ASTON MARTIN presents V297 & V298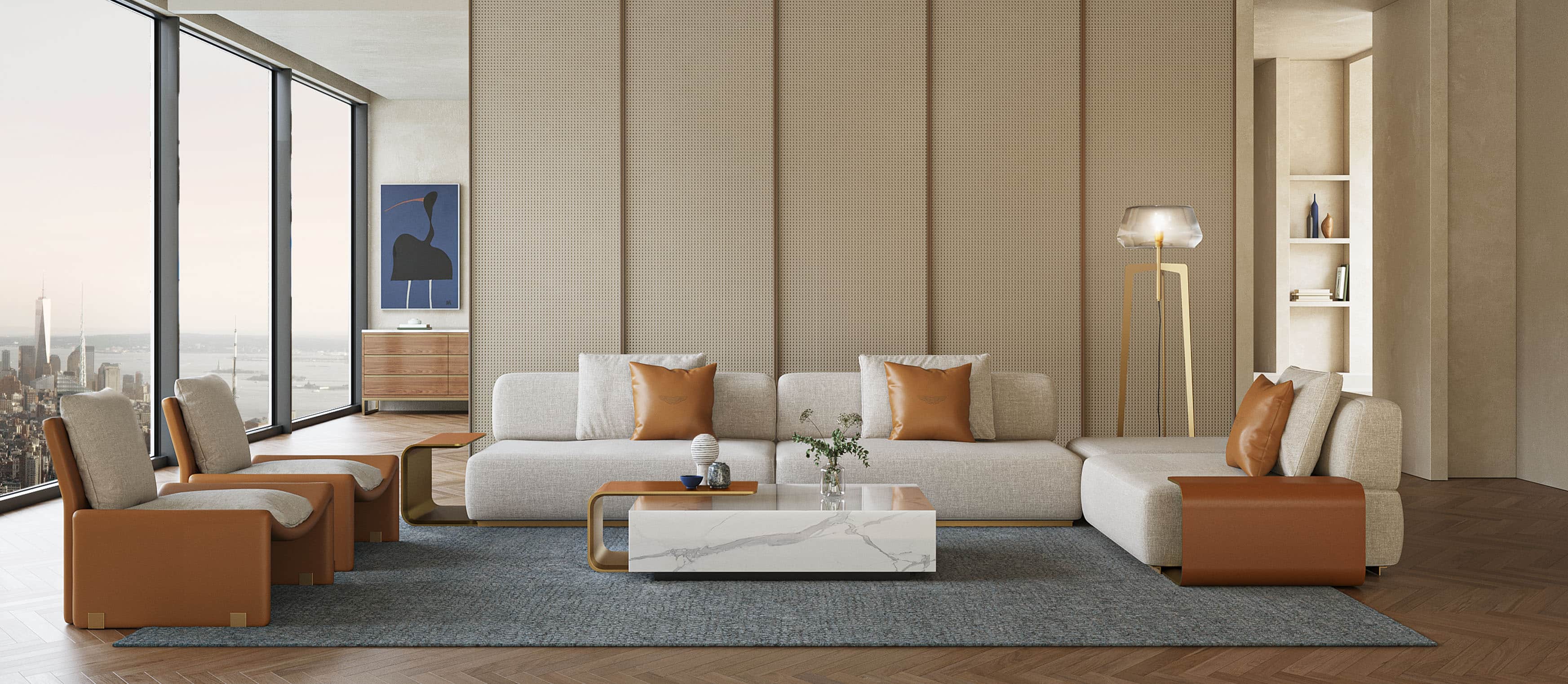 Preview of the New Collection
Salone del Mobile 2022
ASTON MARTIN and FORMITALIA Exclusive Lifestyle present V297 & V298, minimalist style and unique details for living and bedroom areas. Elegance, minimalism and flawless quality define the new concepts of luxury.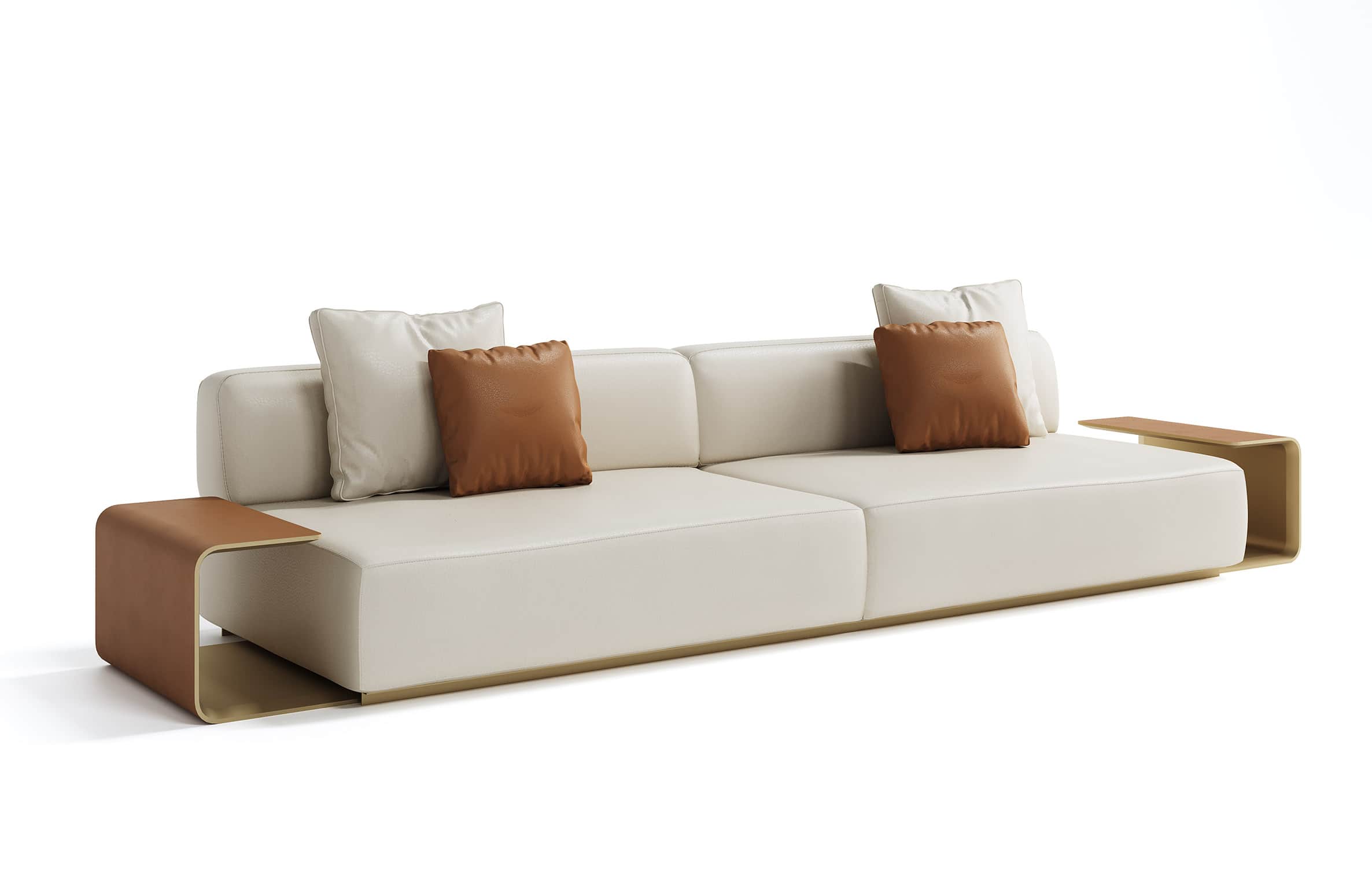 Clean design, essential but with impact, V297 is an example of a new luxury characterized by simple shapes and unique details. The soft fabric seats rest on an elegant gold-colored base, creating a lovely contrast of materials. The whole is enriched by an armrest / side table characteristic of the new collections ASTON MARTIN Home in which the internal curves lacquered in gold are wrapped by the precious leather art. Cuoio on the outside in a fascinating play of materials.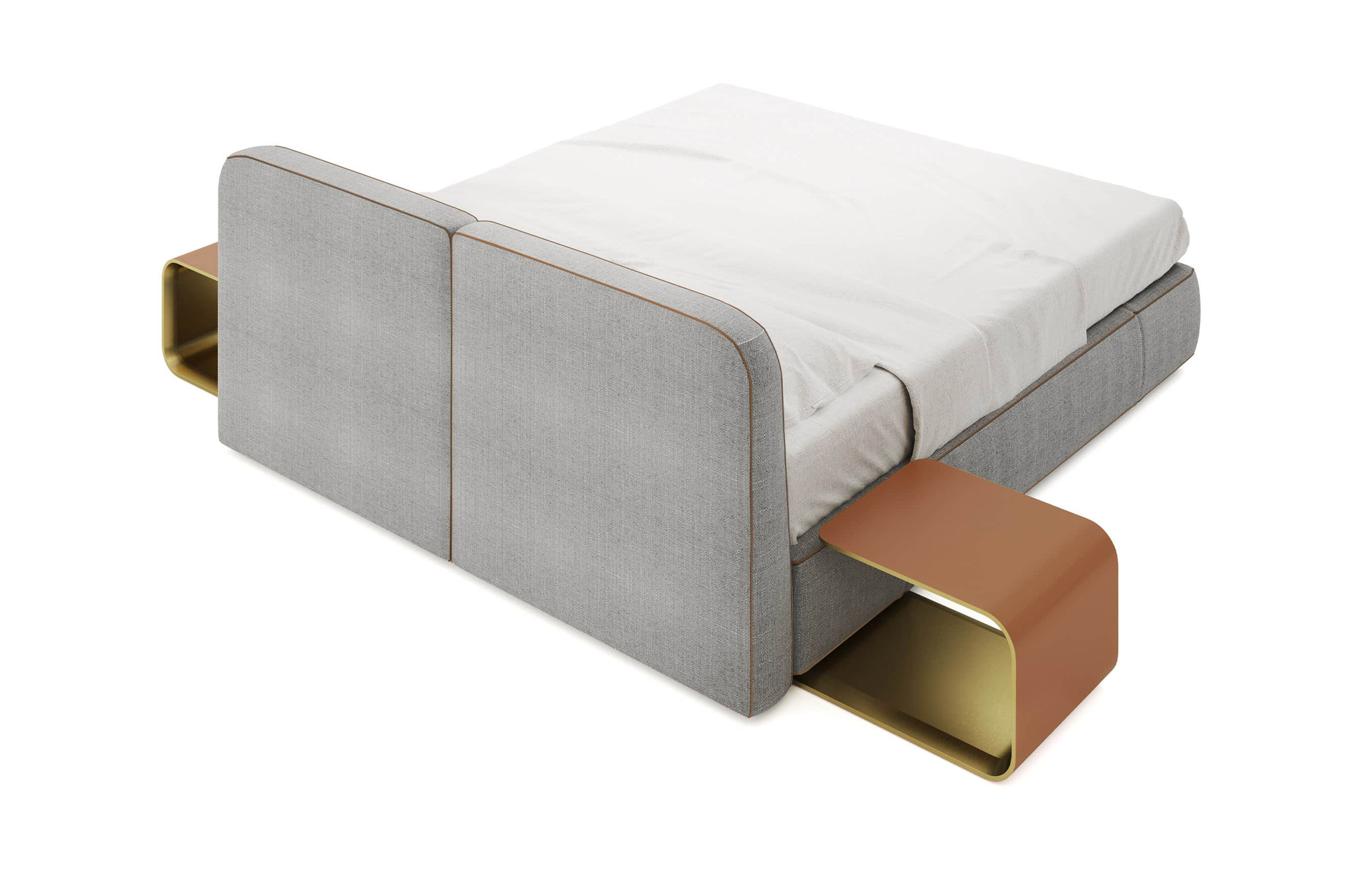 Bed with a minimalist character with rigorous lines and strong contrasts of fine materials. The fabric upholstery gives a sense of softness and comfort through a unique simplicity, enriched by the characteristic side table, here presented in a bedside version with gold finish inside and leather Cuoio outside.