New collection CARLA TOLOMEO

An invitation to sit on a dream.
On the occasion of the 2023 Milan Furniture Fair, Formitalia is pleased to present a new collection born from the collaboration with CARLA TOLOMEO, the artist who transformed the chair into an original and imaginative form of expression. Not simple furniture elements, but chair-sculptures that transform the object of use into a subject of art.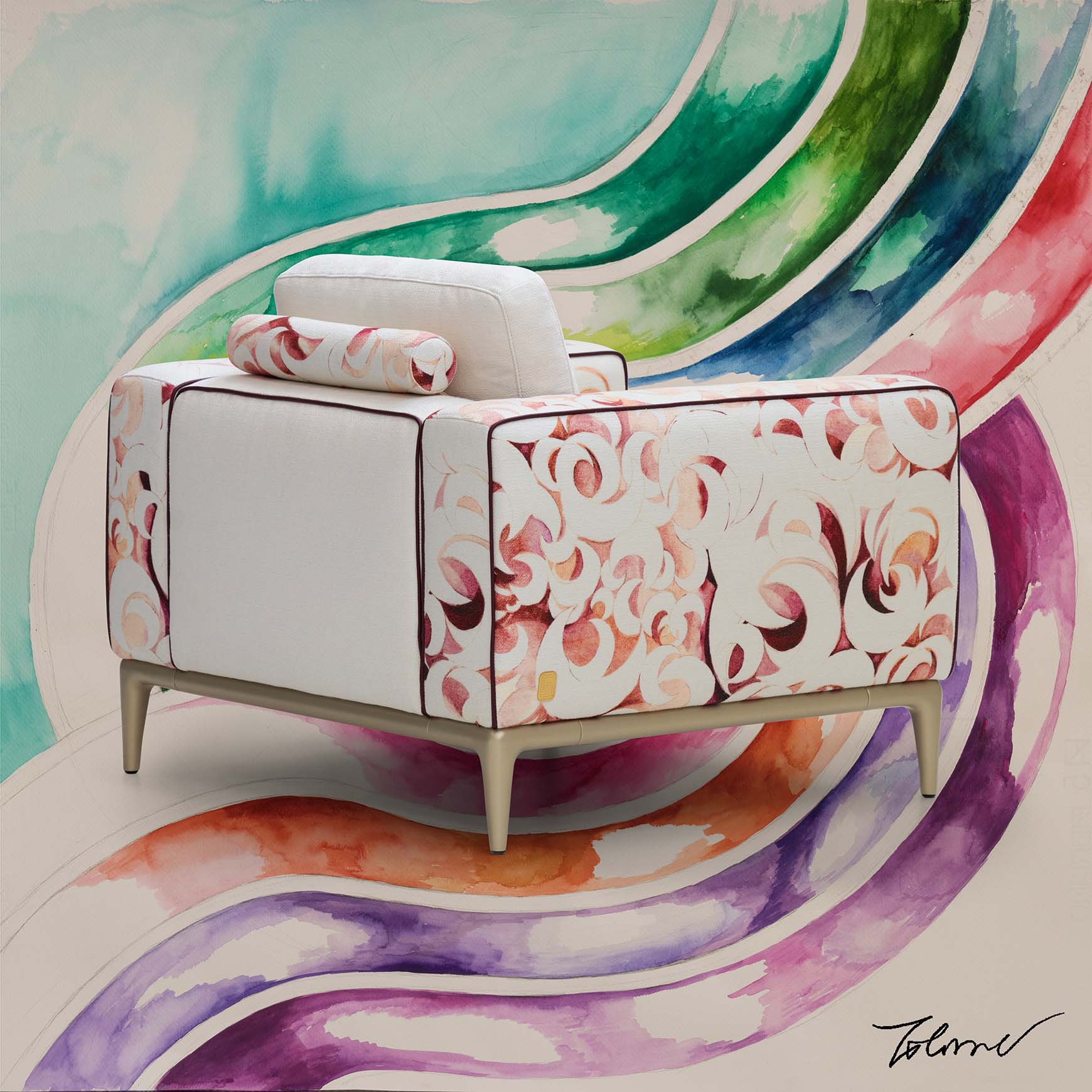 MOON Collection
Masterpieces of elegance and refinement. Sophisticated design combines with visionary patterns designed by CARLA TOLOMEO, printed on fabrics and leathers from the wide FORMITALIA collection through unique and innovative techniques.
An explosion of color that evokes the wonders of nature, an island of paradise where to indulge in relax and imagination, an oasis of enchantment to furnish the most exclusive environments with style and personality.