SYLVAN ROCK - designed by ASTON MARTIN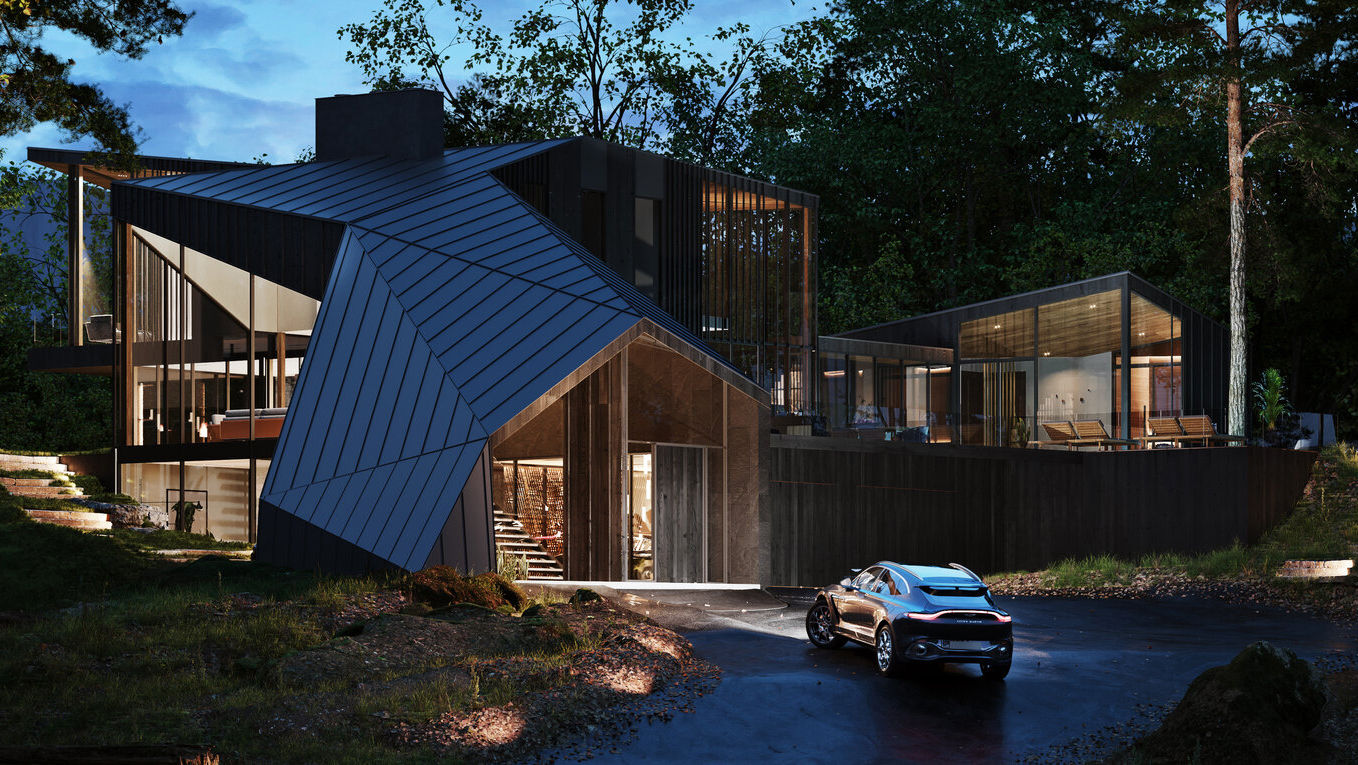 MODERNIST RURAL ESTATE
NEW YORK HUDSON VALLEY
The estate is 'a strong marriage of design sensibilities. Creating a luxury residence with warm textures, bold forms and exceptional privacy is very aligned with Aston Martin's own vision. We wanted the owner and their guests to experience the three-dimensional feel of the house in an organic way, just like you experience one of our cars - there is no single façade that dominates.' Fully integrated into its surroundings and the community, Sylvan Rock is rare example of a complete residential work of art." - Cathal Loughnane, Head of Aston Martin Partnerships.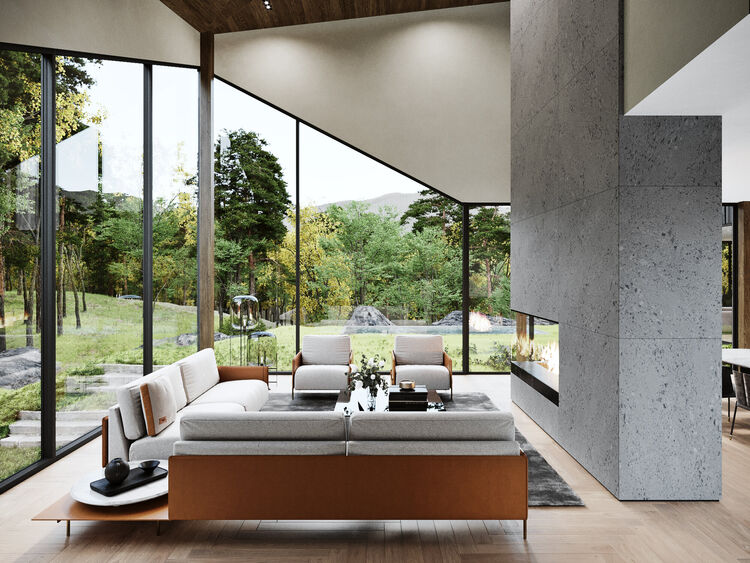 V215 Sofa & Armchair
Elegantly asymmetrical, the sofa V215 by Aston Martin attracts not only for the elegance of its design, but also for the choice of different materials, skillfully matched, able to convey the value of a contemporary and timeless luxury. Characterized by a champagne satin finished metal frame, it has a back, an armrest and a side top all upholstered in Cuoio leather, in a warm natural Cuoio tone, definitely contrasting with the light fabric upholstery of the padded parts. The sofa is completed by an useful and special tray, made in Breccia Medicea marble, emphasizing once again the care for details and color, as a prevailing element of a neat and minimalistic design.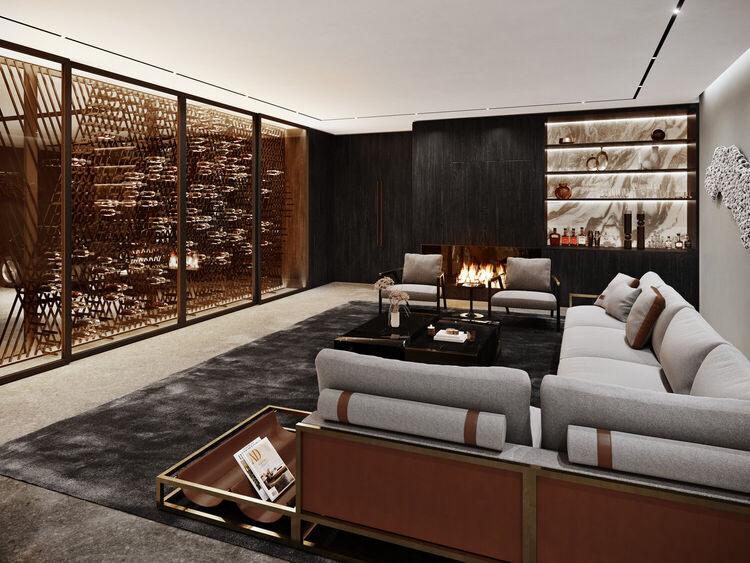 V210 Sofa Composition & V221 Armchair
Essential design embellished with original details: the armchair V221 by Aston Martin plays with metal, cold and elegant at the same time, worked, bended and stretched until it reaches the warm wooden frame holding the fabric cushions, just like in a hug. A combination of different materials for an extremely elegant result, made even more evident by that touch of color, able to attract one's attention.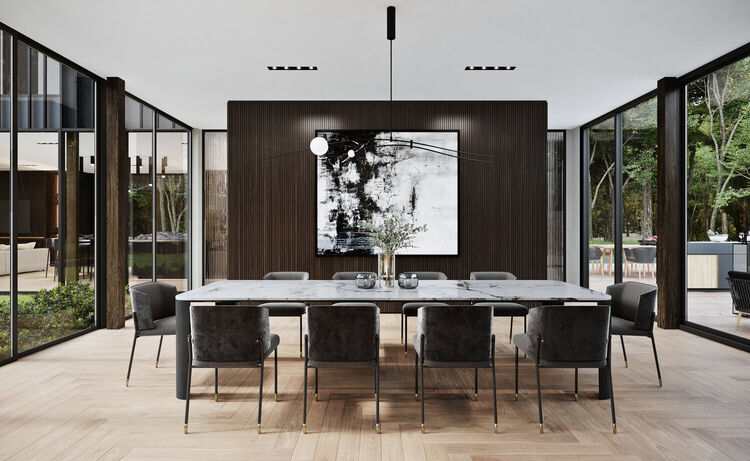 V250 Dining table & V242 Chair
V242 Chair offers a metal tubular structure with a matt black finish and champagne brushed metal details, together with special details made of Cuoio leather. The seat and the inside back are upholstered with fabric, while the exterior back is suggested in leather. In addition to the chair, a stool with the same line is available also in two different heights. The V250 Dining table is essential and incredibly elegant and emphasises a sought-after design where preciousness emerges by combining materials which are naturally different, each other, and able, as a whole, to appeal your look and to enchant for their ostensible simplicity. The table is proposed in the rectangular and square form and has a Wood structure and marble top.
To discover more about Sylvan Rock click here.